How to create work instructions?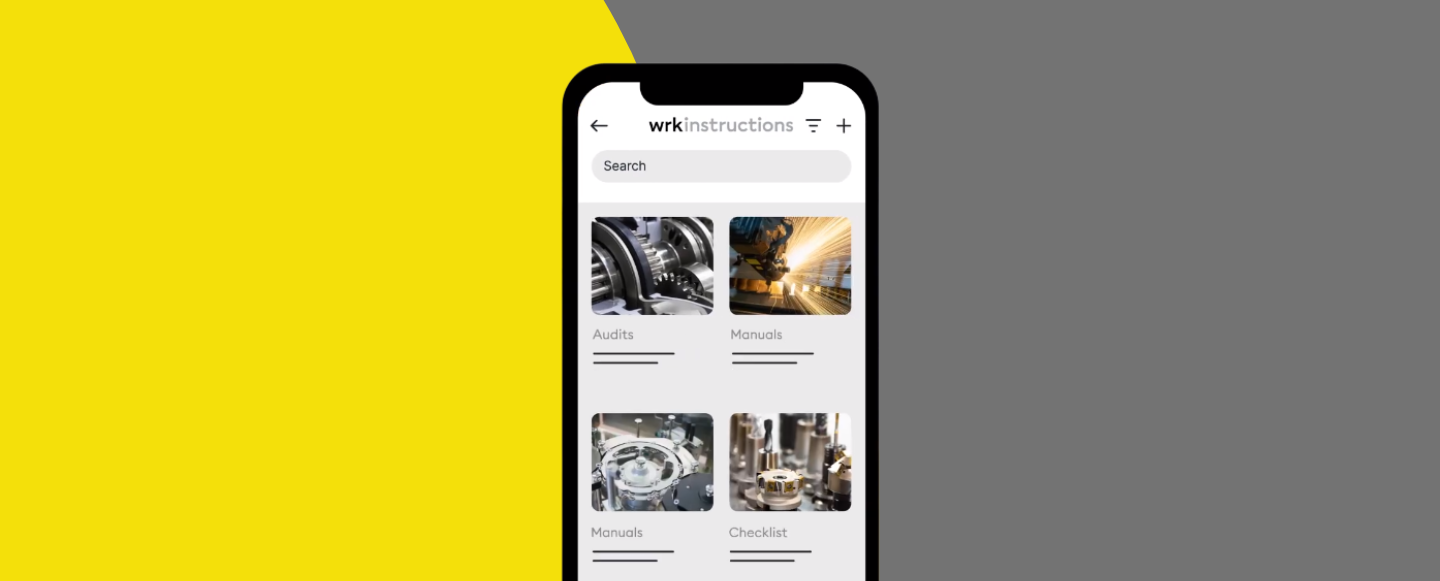 Digitize your work instructions
Having detailed work instructions is an essential part of any manufacturing process. The manufacturing sector has long identified the potential of digitization, but creating, maintaining, and publishing work instructions represents a high cost in both time and money.
It makes sense for companies to invest in software that can transform outdated paper procedures into more valuable digital versions. All of this will increase productivity and efficiency and accelerate the training of technicians.
Work instructions templates
With Acty you can create work instructions for your operating procedures in a digital mode that is quick, fast, and affordable for everyone. They are no longer presented only in text form but in a new interactive way.
Each company can design its work instructions by combining different visual elements, images, videos, pdfs, data entry, media captures, and verification checklists to provide the most information to technicians and enable them to carry out even the most complex procedures.
Digital work instructions can be created from scratch or using preset templates as a starting point to create procedures for:
Manuals
Maintenance Procedures
Troubleshooting
Audit Checklists
Security Checklists
How to write digital work instruction
Attention to the user is critical. And it is also crucial to be clear that work instructions will be read on mobile devices: smart glasses, smartphones, and tablets.
The creation of digital work instructions must include precise steps. Scan the QR Code to learn how to create and write digital work instructions with Acty, or read the steps below.
Step 1 – Define the purpose of the work instruction.
Define the objective of the work instruction and select the most suitable template from the preset ones.
Step 2 – Highlight key information
Write a clear title and a detailed description to provide context about the operating procedures to be performed so that technicians understand what you are talking about at first glance.
Step 3 – Describe all the steps to complete the procedure
Be sure to divide the procedure into specific tasks and mention all the materials needed to complete a task.
Step 4 – Add images, videos, and pdf
In each step of the work instructions, insert the necessary multimedia and text materials to provide the most information to technicians.
Step 5 – Verify the information
Reach out to experienced employees or stakeholders in each department to get your work instruction validated.
Step 6 – Share digital work instructions with QR Codes
Create QR codes for your equipment and have your field technicians use the work instructions.
Bonus Step – Gather Feedback
Ask for feedback from your technicians to improve your work instructions and keep them current.
If you don't have time, we create the work instructions for you!
Creating work instructions for your company is a time-consuming and concentrated activity. If you need to introduce work instructions for your production processes into your company but do not have the time to devote to it, don't worry.
We will create your digital work instructions for you!