Always close To you
Work instructions to guide your operators step by step
Work Instructions is a module of Acty that allows you to create step-by-step instructions for both field technicians and operators providing remote assistance. It is perfect for the specific needs of companies that manufacture machinery and perform on-site maintenance.
Clear, functional and high-performing operational instructions
Work Instructions are the digital evolution of workflow and quality manuals. They can be accessed through computers or smartphones without the need for dedicated apps.
The use of Work Instructions extends beyond troubleshooting procedures and can encompass periodic maintenance and quality audits.
You can build the instructions by yourself or rely on our consultants to handle the entire assessment and creation process of operational instructions tailored to your company.
Key features
DIAGNOSIS AND TROUBLESHOOTING
Reduce machine downtime by accelerating access to step-by-step instructions to identify and resolve issues. For each machine, you can provide additional notes and information.
USER MANUALS AND TECHNICAL SCHEMATICS
Each machine can have its user manual enriched with floor plans, diagrams, and video tutorials created specifically for that machine.
AUDITS AND QUALITY PROCEDURES
Provide checklists for inspections and quality assurance. Track the completion of work. Work Instructions are not limited to troubleshooting alone.
PERIODIC MAINTENANCE
Ensure that periodic maintenance operations are carried out properly. Work Instructions keep track of the execution of operations.
QR CODES FOR INFORMATION ACCESS
Access information by simply scanning a QR code with a smartphone. Apply a QR code to your machinery and configure specific Work Instructions for that model.
SPEED UP KNOWLEDGE TRANSFER
Newly hired personnel can benefit from Work Instructions both operationally (junior technicians) and in terms of alignment with company best practices.
DIGITALIZATION AND SERVITIZATION
If your business model is transitioning from selling a product to selling a service, Work Instructions and other software in the Service Hub will support you in the digitalization process.
GREENER COMPANY ORGANIZATION
Through Acty and Work Instructions, you can promote sustainability and have a greener company. Remote operations reduce travel, resulting in reduced pollution emissions and traffic on the roads.
Industry leaders use Acty's Work Instructions

Start digitizing your operational procedures!
Work Instructions have numerous applications, but even a long journey begins with a small step. Let's get in touch: our consultants will show you the features of Acty and Work Instructions that best meet your needs.
Contact us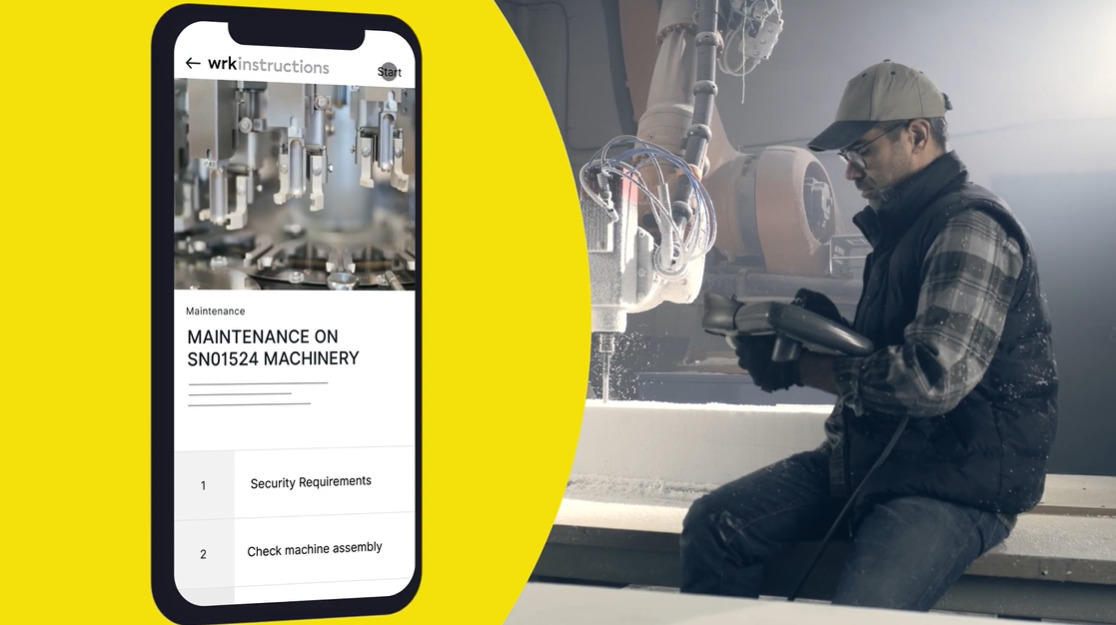 Rely on us for the creation of your Work Instructions
Collecting all the necessary information and giving it a coherent structure is a time-consuming and concentration-intensive task.
You can do it yourself or rely on the expertise of Icona Srl, the company that developed Acty and Work Instructions. Our consultant will take care of the entire assessment and creation process of operational instructions tailored to your company.
Servitization for generating additional profits
Servitization refers to a business model that transitions from selling a product to selling a service. With our "Service Hub" software, you can offer 24/7 support services, generating additional and recurring profits. This is particularly useful if you export your machinery to different parts of the world and need to manage support across different time zones.
Work Instructions is a software developed by Icona Srl
Let Icona Srl help you communicate with your counterparts at every touchpoint. Our easy-to-use customer support software easily adapts to different company needs and implements innovative technologies that will become your market differentiating factors.